Untreated foot pain a major health risk for young Australian.
Children's feet differ from those of adults, as they are not yet fully formed. Development At six months of age the foot is still mostly cartilage, in fact the last bone doesn't begin to form until children are about three years old. By 18 years, most of the bones are fully formed.
Children's feet are soft and pliable making them prone to damage from abnormal pressure, such as shoes that are too small.
Foot care can begin in infancy by keeping your baby's feet free from constriction. Grow suits should always be loose around your baby's feet. Making time for your baby to kick freely will help with the development of the muscles in the legs and feet.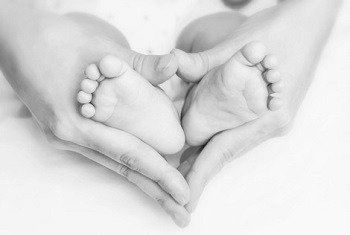 If you have any concerns about your feet phone us on 6651 3824 for an appointment. We have clinics in Coffs Harbour, Macksville, Bellingen, Dorrigo, Nambucca Heads & Toormina
Cause: Most commonly the cause is open backed shoes, such as thongs, sling backs of high heels. Patients.
Ingrown Toenails can be very painful and so many people put off seeking treatment until the nail is deteriorated.
Painful calluses, corns and cracked heels are commonly experienced during pregnancy, while nails become difficult.